There's something about Audrey…
Actress, humanitarian, and style icon. I think most people would agree that Audrey Hepburn was a truly great woman! She moved through both her personal and professional life with such grace and beauty, is it any wonder that the recent auction of her possessions and props from her films has caused quite a stir? Over 12,000 people visited the collection before the event, whilst the auction itself generated over $4.5 million!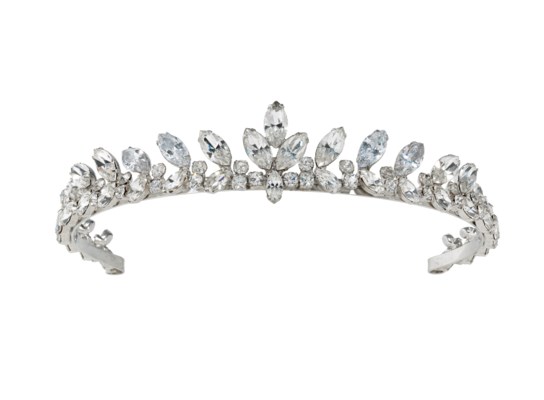 We love this stunning tiara, worn in two of her films; The Nun's Story (1959) and Two For The Road (1967). Unfortunately those aren't real diamonds, however it still managed to fetch a whopping £43,750 at auction – six times the estimate!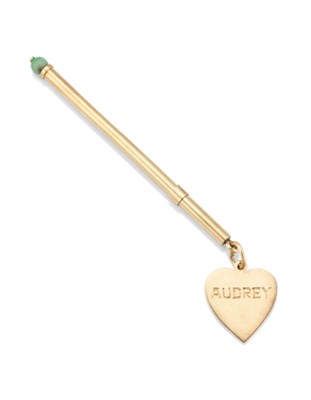 Doesn't this beautiful Cartier swizzle stick just make you long for a pair of long white gloves and a cocktail to hold! For those of you who may be wondering what on earth a swizzle stick is – sophisticated ladies would use them to stir their cocktails. This beautiful monogrammed piece was used in the play Gigi (1951-52) which starred Audrey Hepburn in the title role.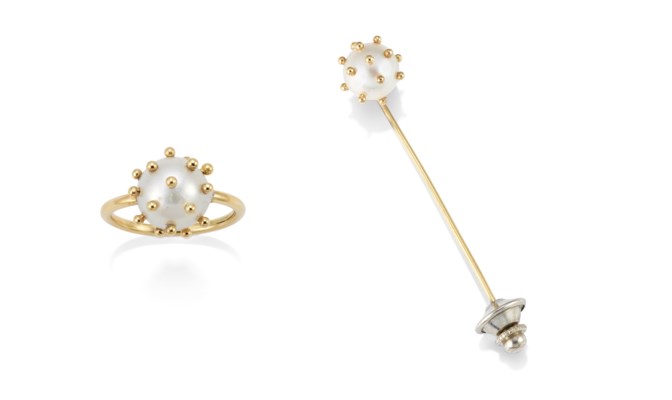 We think this gorgeous pearl ring and stickpin would go perfectly with our Keshi pearl collection – what do you think?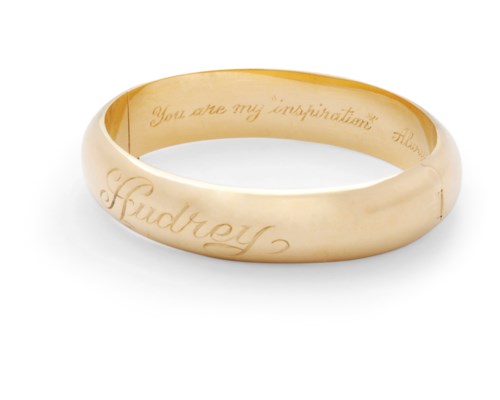 This is arguably the star of the show! A stunning gold bangle from the iconic Tiffany & Co jewellers, engraved with the words 'You are my "inspiration" Always, Steven' on the inside, and simply 'Audrey' on the outside. It was a gift from Steven Spielberg in 1989, and fetched 100 times the estimated price at £332,750.
If you've been inspired by Audrey and would like us to design something breath-taking just for you or your loved one, why not pop in or make an appointment to see us at The Workshop.